What the bloody hell is this?
Because you have foolishly been a supporter of A Rational Fear projects over the years you've earned yourself the right to endure the A Rational Fear podcast first.
Way before anyone else gets to hear it on iTunes, Pocketcasts, or Google Podcasts.
Also as a fellow fear monger you'll be the first to see video sketches that we make too — incase you missed it see the Where The Bloody Hell Are You Scomo? 🎥 video we made on Manus Island right HERE or you can read about the making of the video in this great piece from Sylvia Jeffries or of course The Daily Telegraph.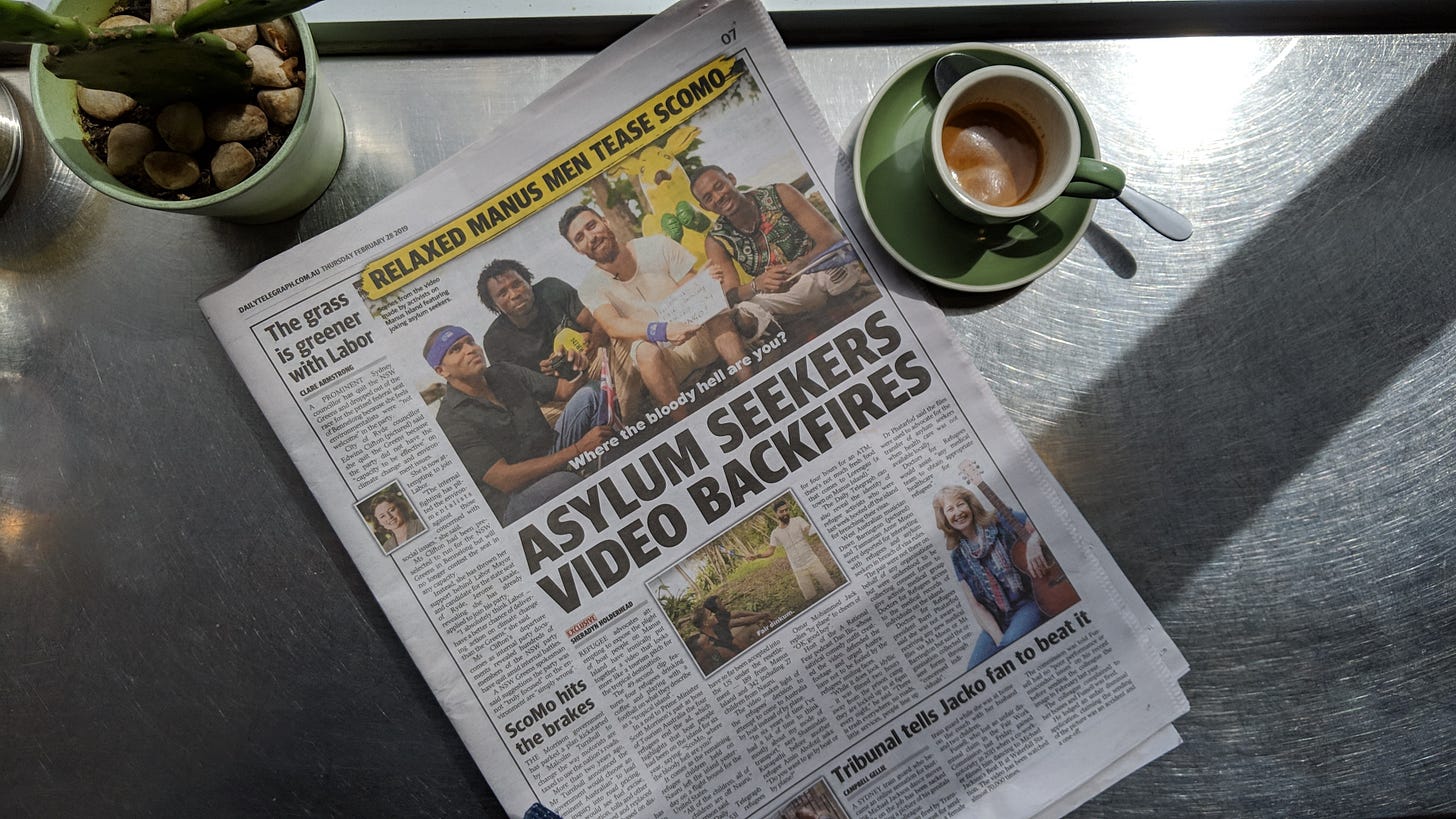 ---
We're coming to the festival city —
Yes, ARF will be coming to the Adelaide Cabaret Festival in June🎫 for a couple of shows. We know it's going to have me (Dan) and Lewis Hobba, as well as Tonightly ARIA winning musical duo Bridie Connell and Wyatt Nixon-Lloyd, but there'll also be other folks joining us whom we haven't booked yet — I'm aiming for Caleb Bond
---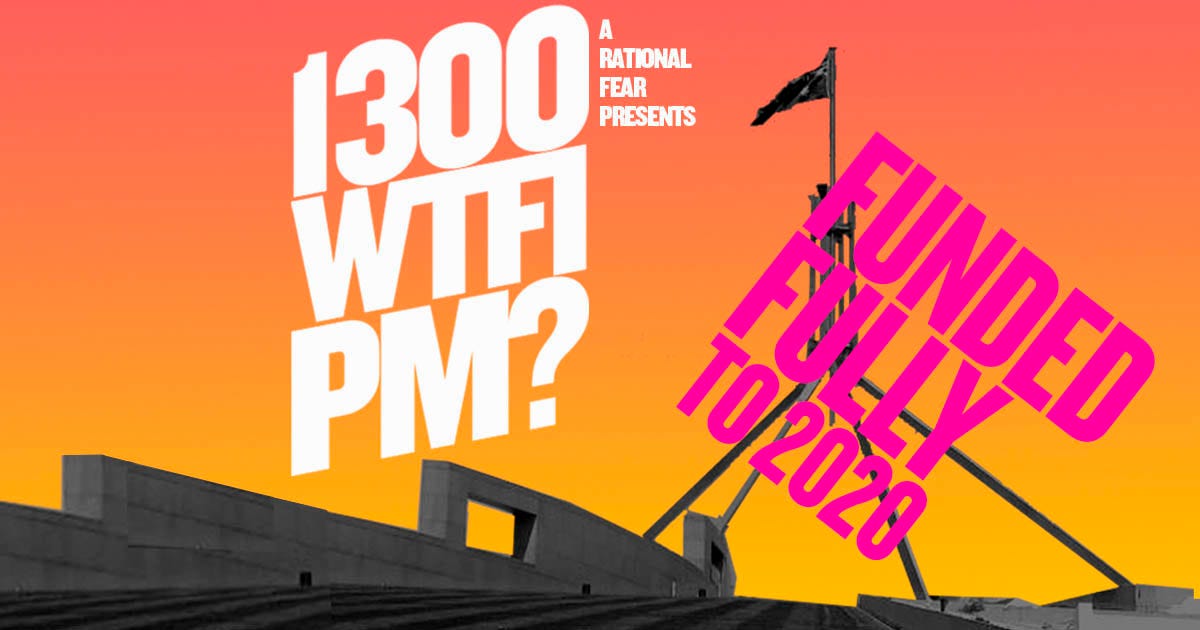 You Did It!
You are crazy and I love you. You have also fully funded the 1300WTFIPM phone number. It will be live next week. Finally we can get that whole Who Is The Prime Minister of Australia? 🎥thing cleared right up.
---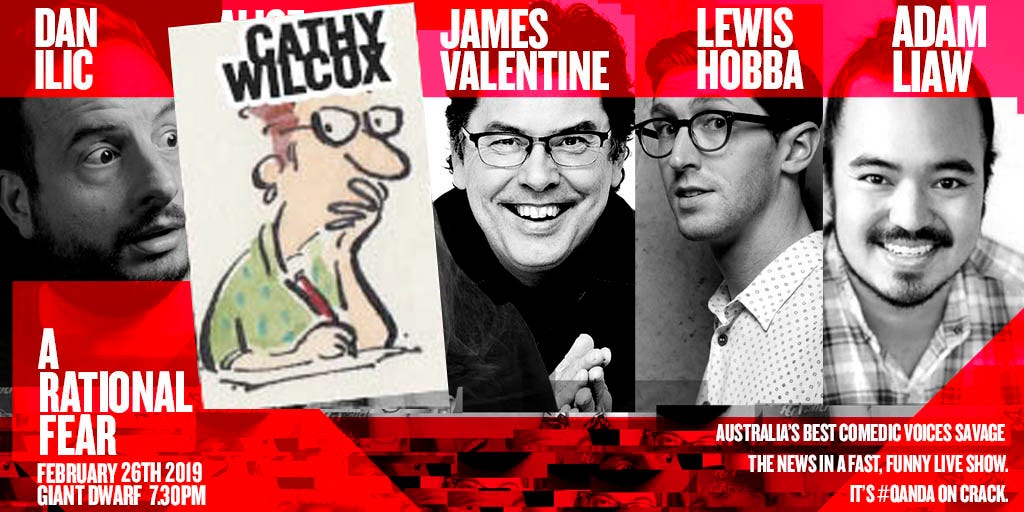 Federal ICAC.
Helloworld CEO Phone Message.
Paladin. Manus Island Strike.
Where The Bloody Hell Are You, ScoMo?
Let Millennials Be Millennials.
George Pell Cartoon Retrospective.
Alan Jones Apologises To Malcolm Turnbull.
End of Party Politics.
What's More Popular Than Bill Shorten?
NSW Politics Has Killed Music. End.
---
Hope this wasn't too painful — until next time there's always something to be scared of.
Cheers
Dan