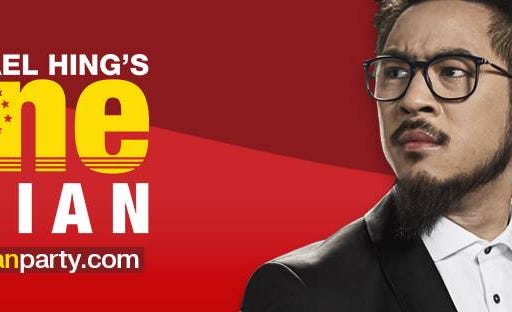 May 4, 2019 • 47M
Washington DC Strip Club Etiquette.
PODLINKS: iTunes, Google Podcasts, PocketCasts, Spotify

NEW PODCAST. A RATIONAL FEAR: AFTER DARK
Dan Ilic interviews maverick economist Professor Steve Keen. He tells you why if you're a progressive person, you should be voting for the liberals this election. News.com.au's Joe Hildebrand unloads on One Nation's Steve Dickson. Sky News' Janine Perrett  rips into Channel Seven's coverage of the first debate on Seven Two. And Lewis Hobba wins Disgraced Candidate Jeopardy .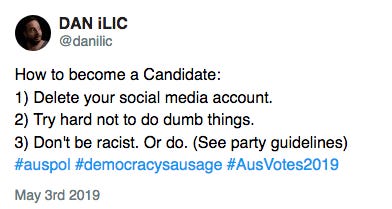 Comedian Michael Hing is running for the Senate in NSW under the banner of the One Asian Party. Tuesday's A Rational Fear Live will be a little bit special. There will be the usual chaotic hilarious show, but it will also double as a One Asian Party's unofficial campaign launch. So if you're coming, please wear red, and leave your shoes at the door. 7.30pm at Giant Dwarf which is a terrific alternative comedy theatre in Sydney. 🎟️: SAVE $10 off your ticket when you use the code 'PODCAST'

Also on the show will be Alice Fraser (The Bugle) Jane Caro (Walkley Award Winner), Dan Ilic (Me) and Lewis Hobba (Triple J)
— See you at the show.

xxx Dan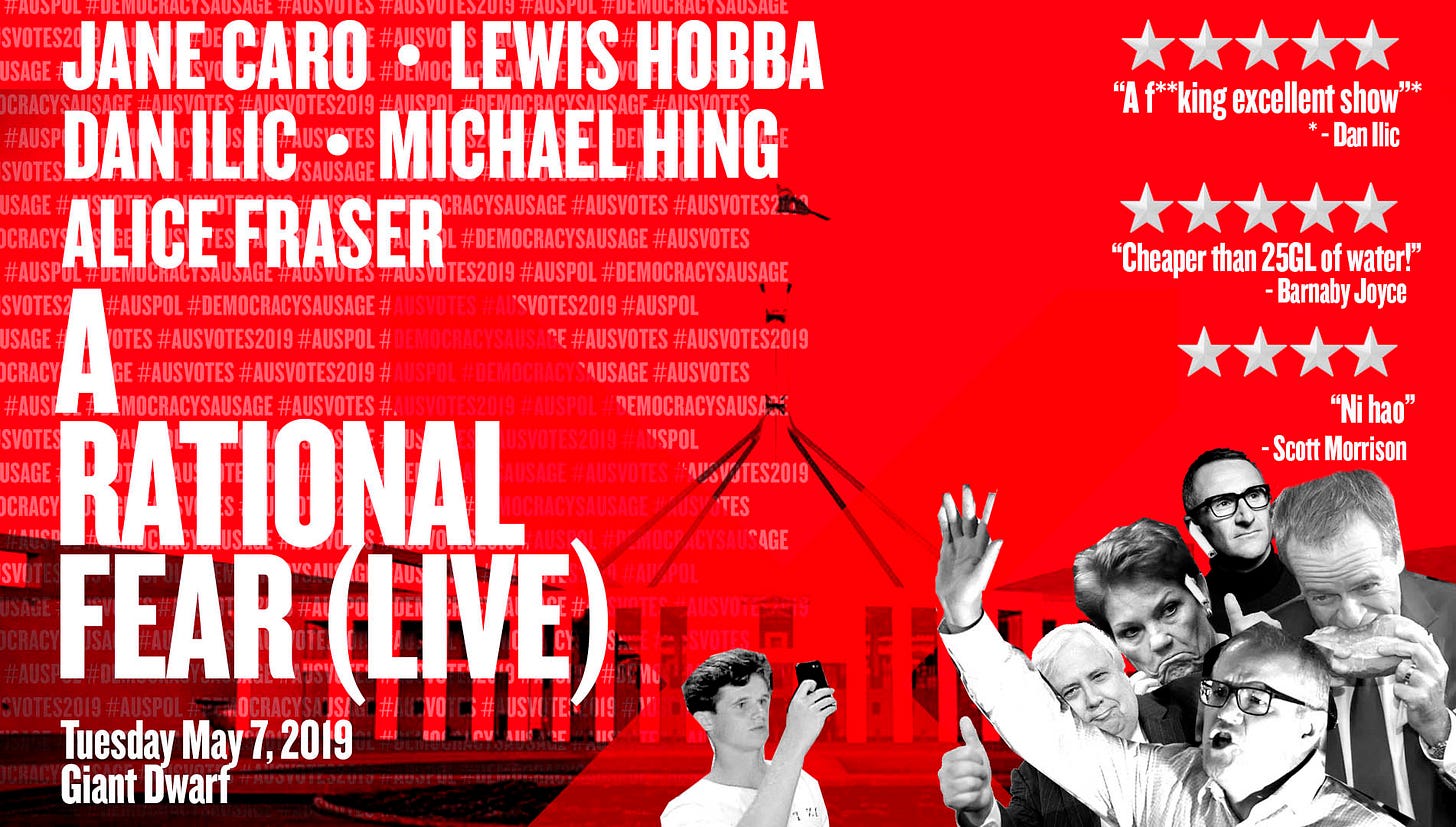 PODCAST RUN DOWN
00:00 Preamble.
00:40 Intro.
02:00 Clive Palmer's rambling press conference on Today.
06:46 Clive Palmer's campaign to clarify his comments on Today (Feat. Heath Franklin)
09:40 The idiocracy of Steve Dickson.
12:22 Disgraced Candidate Jeopardy.
19:48 The Channel 7 first leaders debate.
22:05 Newsfighters: Leaders Debate. (Feat. Dylan Behan)
27:45 Should progressive voters be voting liberal this time around?
43:17 Wrap up, plugs, farewell.
44:34 Steve Keen Bonus — Should you buy a home right now?
A Rational Fear is recorded on Cadigal land, in the studios of FBi Radio
It is edited by Jacob Round until very late at night.