The Pandas are getting their F* on.
Jesus better stay in that tomb or risk a $1000 fine.
NEW PODCAST OUT NOW


██▓░░░░░░░░░ 23%
We're almost ¼ the way to covering the costs of making this podcast. At this rate, we'll be able to pay Lewis some of his Mum's Patreon money back by June. To our 6 new supporters this week, thank you! One of the benefits is access to our Zoom Video recording of the podcast a whole day before the podcast is released. It's more enjoyable than being tested for COVID19.
THIS WEEK'S PODCAST: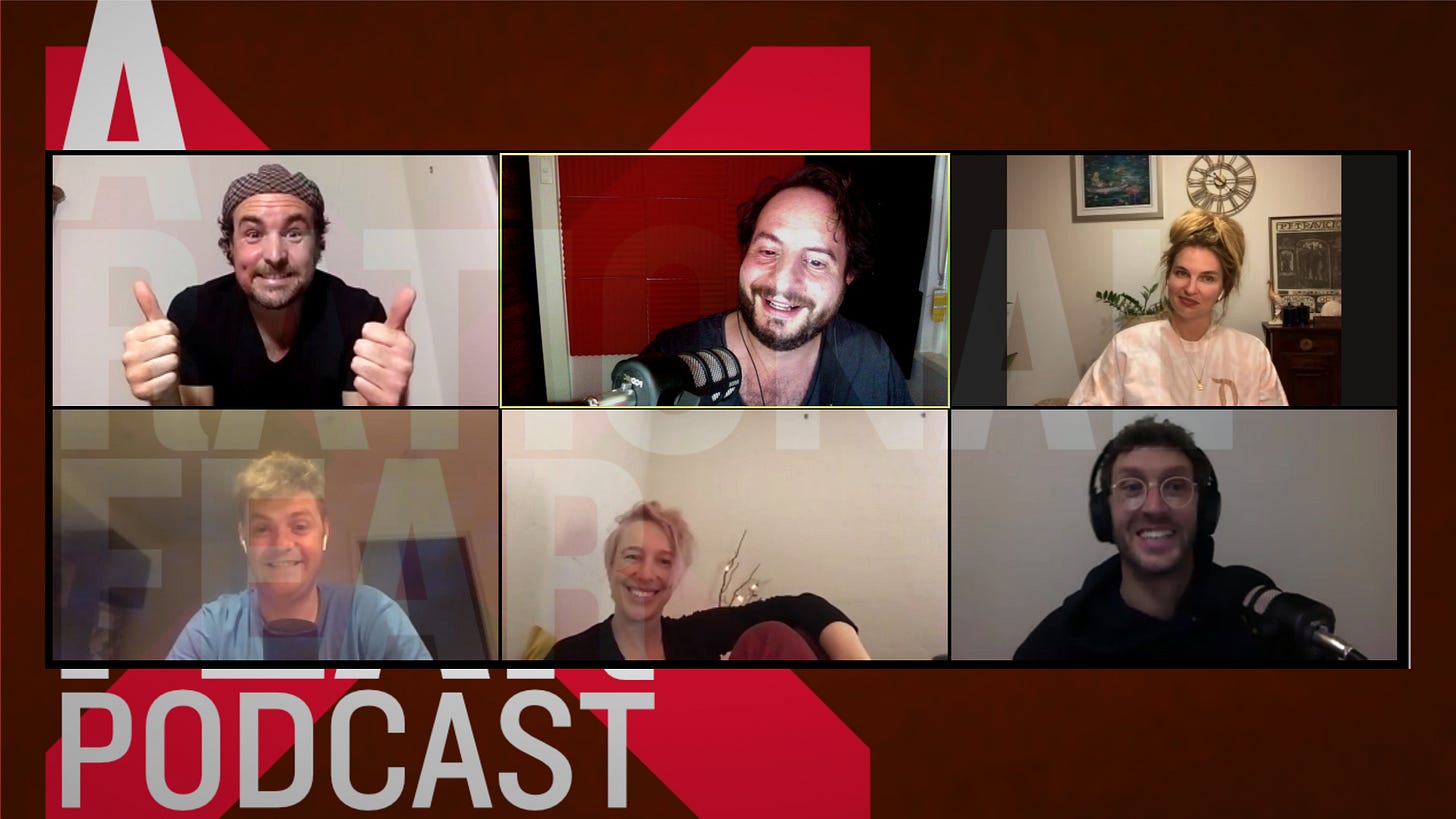 The good news is that Pandas are getting their F on, the conservative socialists are making it rain fake money because they can, BoJo is out of ICU and the mortality rate in Australia is so far under 1% — well done Australia. 
Sometimes it's too easy to think Australians are just a bunch of drunk meat sacks, body slamming on the beach, licking toilets and creating disgustingly heartwarming internet content. 
But, Australia, we're getting there. The curve, like my social life, is on the way back down where it'll inflict pain on fewer people. In Ohio however, they're not worried about social distancing because they're covered in Jesus' blood:
Great podcast this week with TOM BALLARD (Like A Six Year Old), AMY REMEIKIS (The Guardian), PROF. HILARY BAMBRICK (QUT), LEWIS HOBBA (Triple J), and an interview with UK Prime Minister BORIS JOHNSON. Plus, the wonderful MARCUS RYAN does some coronavirus stand up.
THANKS TO:
Jacob Round, Robbie McGregor, Rupert Degas, Kate Holdsworth and Ella James.
(00:00) Preamble

(01:15) Start

(02:19) Introductions

(04:08) SPONSOR: Robbie McGregor says Stimulus Package for 3 hours

(06:20) Police Powers

(11:50) Prof. Hilary Bambrick catches us up on COVID19

(23:00) Pandas Are F**king!

(26:00) INTERVIEW: PM Boris Johnson from ICU

(28:26) STANDUP: Marcus Ryan

(37:00) Wrap up plugs