Stop The Press!
#PressFreedom #AusPol
Hello Fearmongers —
Just a little note to say our A Rational Fear: Stop The Press show is now on sale. It's a show all about press freedom in Australia.
And as a subscriber to this email newsletter YOU get 29% off an adult ticket when you use the code 'sockdrawer' at checkout. Please enjoy this finely crafted press release.
Cheers
Dan Ilic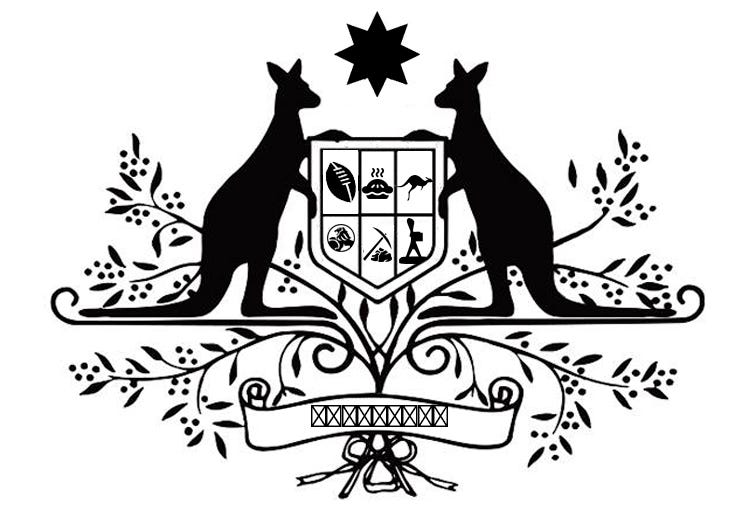 By his good grace, the Minister for Information and Funny Satire has approved the next A Rational Fear on 'Press Freedom' with a line up of some of Australia's best names in journalism and comedy to denounce so-called 'Press Freedom' and its role as the fourth estate in democracy. (Who needs it?)
Featuring Kate McClymont (SMH), Ben Fordham (2GB), Alice Workman (The Australian), Ray Martin (Midday with Ray Martin) Lewis Hobba (Triple J) Dan Ilic (Romper Room) and special guests yet to be released from questioning.
The office of the Minister for Information and Funny Satire has approved the following topics:
"Footy"
"State secrets: Why quiet Australians need a quiet government."
"How good is Australia?"
Beat the AFP and raid your own sock drawer for loose change to get a ticket for A Rational Fear's Stop The Press show:
August 8th
7:30pm-9:00pm
Giant Dwarf
The following joke has not been approved by the Minister for Information and Funny Satire:
Knock Knock.
Who's there?
AFP.
Do you have a warrant?
Yes, it was signed by some registrar in Queanbeyan.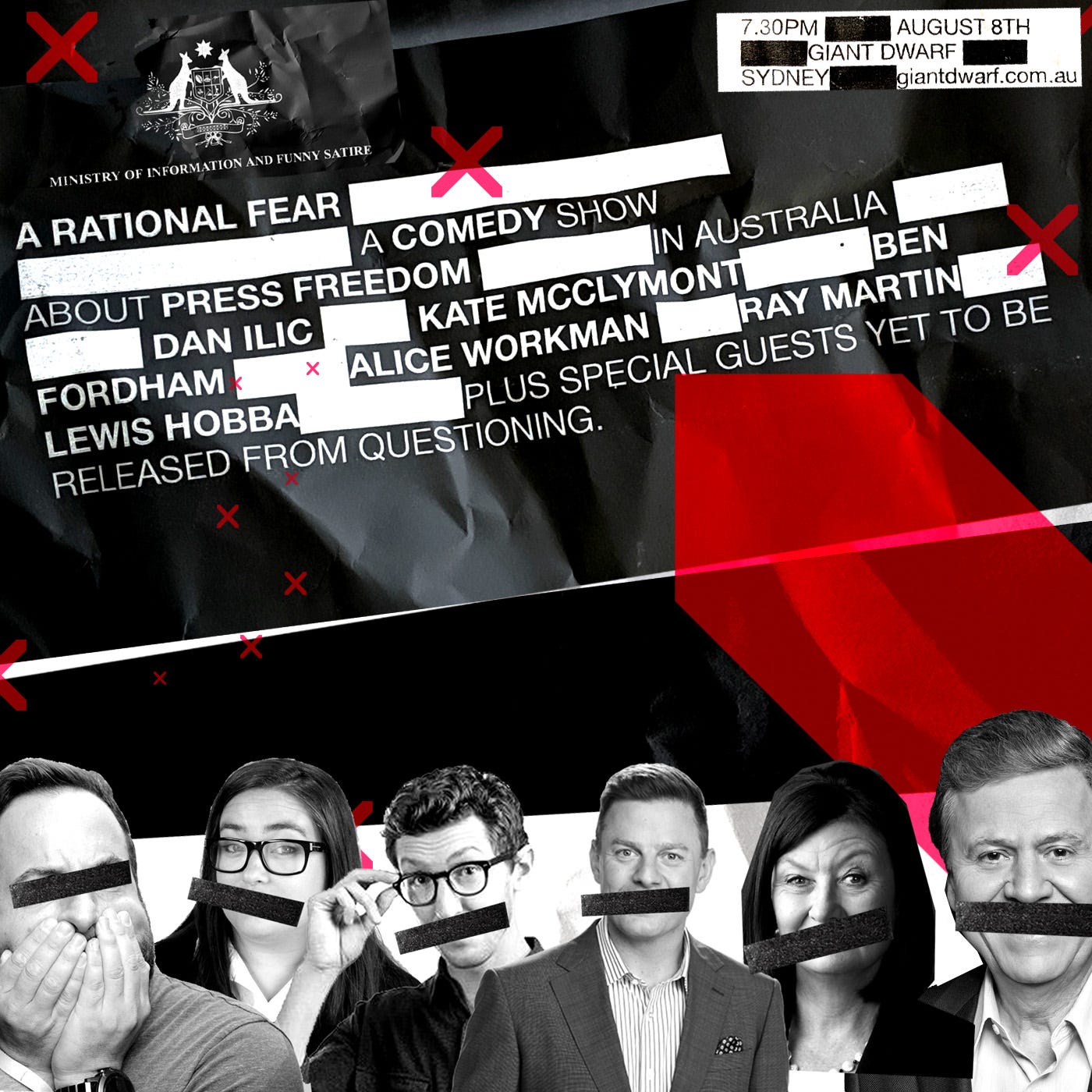 IN OTHER NEWS:
Sir. Jony Ive has quit Apple — This may be his greatest legacy: