Discover more from A Rational Fear
Laughing in the face of fear since 2012. 🏆🏆🏆 Best Comedy Podcast 2020,2021 &2022 - Australian Podcast Awards Also home to Jan Fran Has Issues - 2022 Election Podcast 🗳️
Over 5,000 subscribers
"Separating families has got to stop" says current World Champion of separating families.
Peter Dutton battles to protect his title.
NEW A RATIONAL FEAR PODCAST: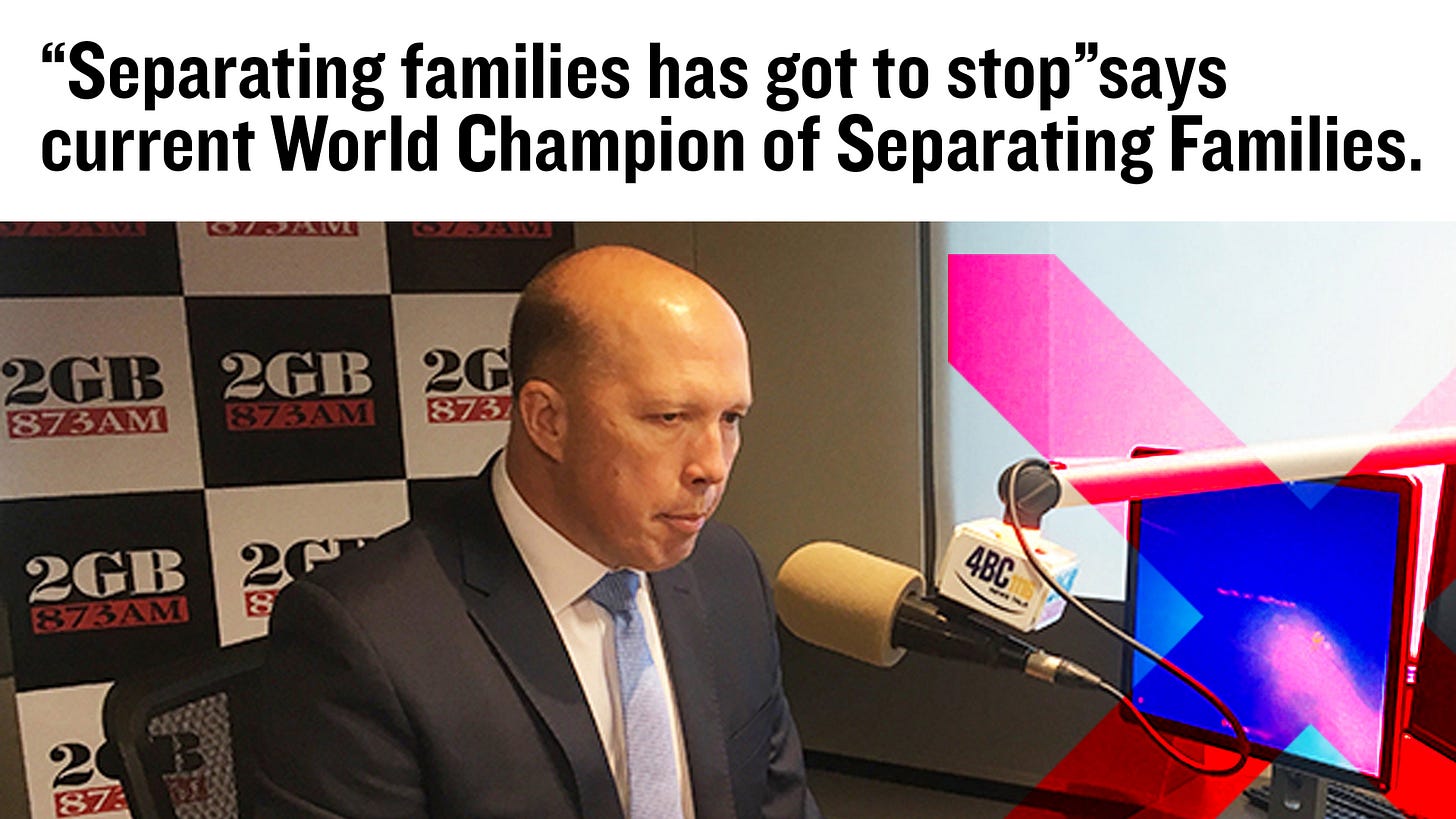 G'day Fearmongers,
Dan Ilic here with this week's A Rational Fear.
We discuss how Artificial Intelligence is now writing for The Guardian. Turn our eye to global press freedom, and how only place the Australian Government will protect journalists is if they're in China. We also make fun of Australian conspiracy theorists again, we know we shouldn't but it's hard to resist. And we meet the lawyer launching a class action on behalf of all Australia's teenagers trying to stop the Federal Government from approving an extension to a coal mine in northern NSW.
This week's Fearmongers:
Mike Goldstein , Ange Lavoipierre, Lewis Hobba, Dan Ilic and David Barnden from Equity Generation Lawyers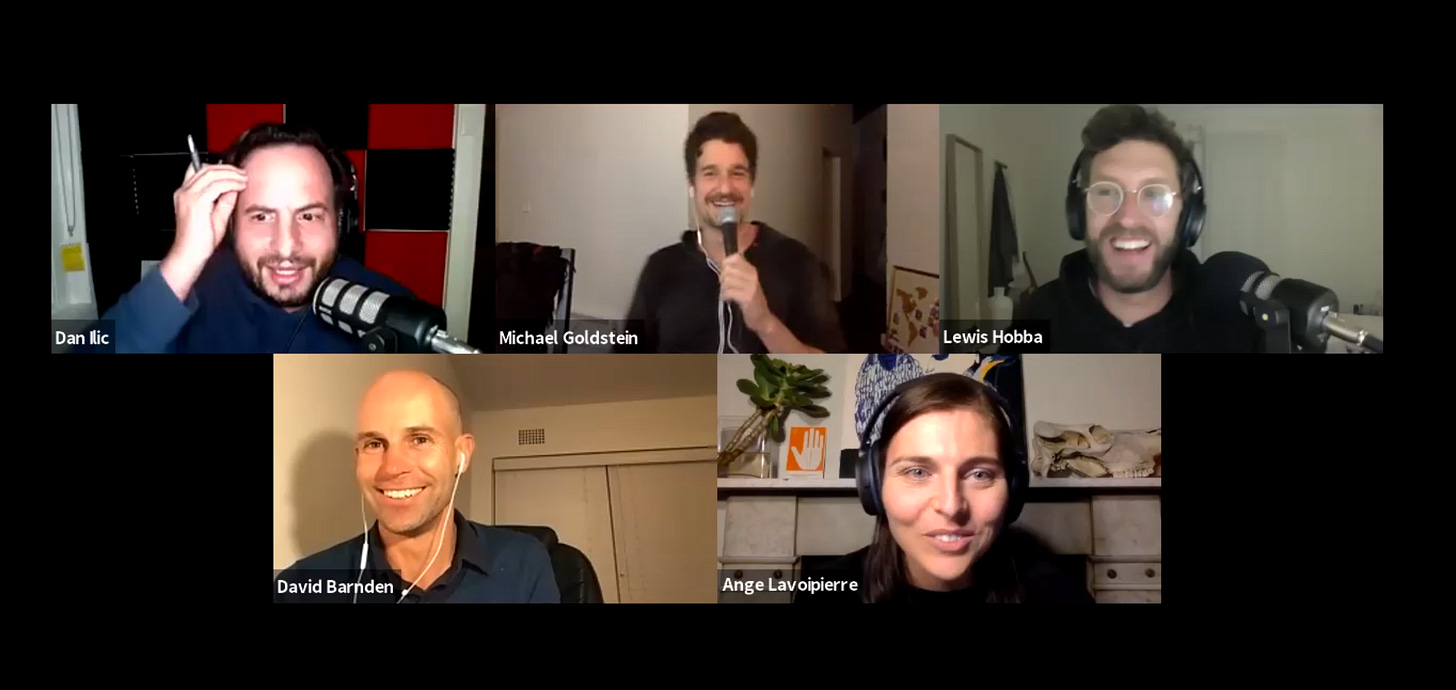 Announcement about announcements:
This Sunday morning you can catch me on #Insiders. I'll be Talking Pictures with friend of the show Mike Bowers. It's also a great excuse to recycle jokes from the podcast. After all the ABC is Australia's Patreon, the people deserve it.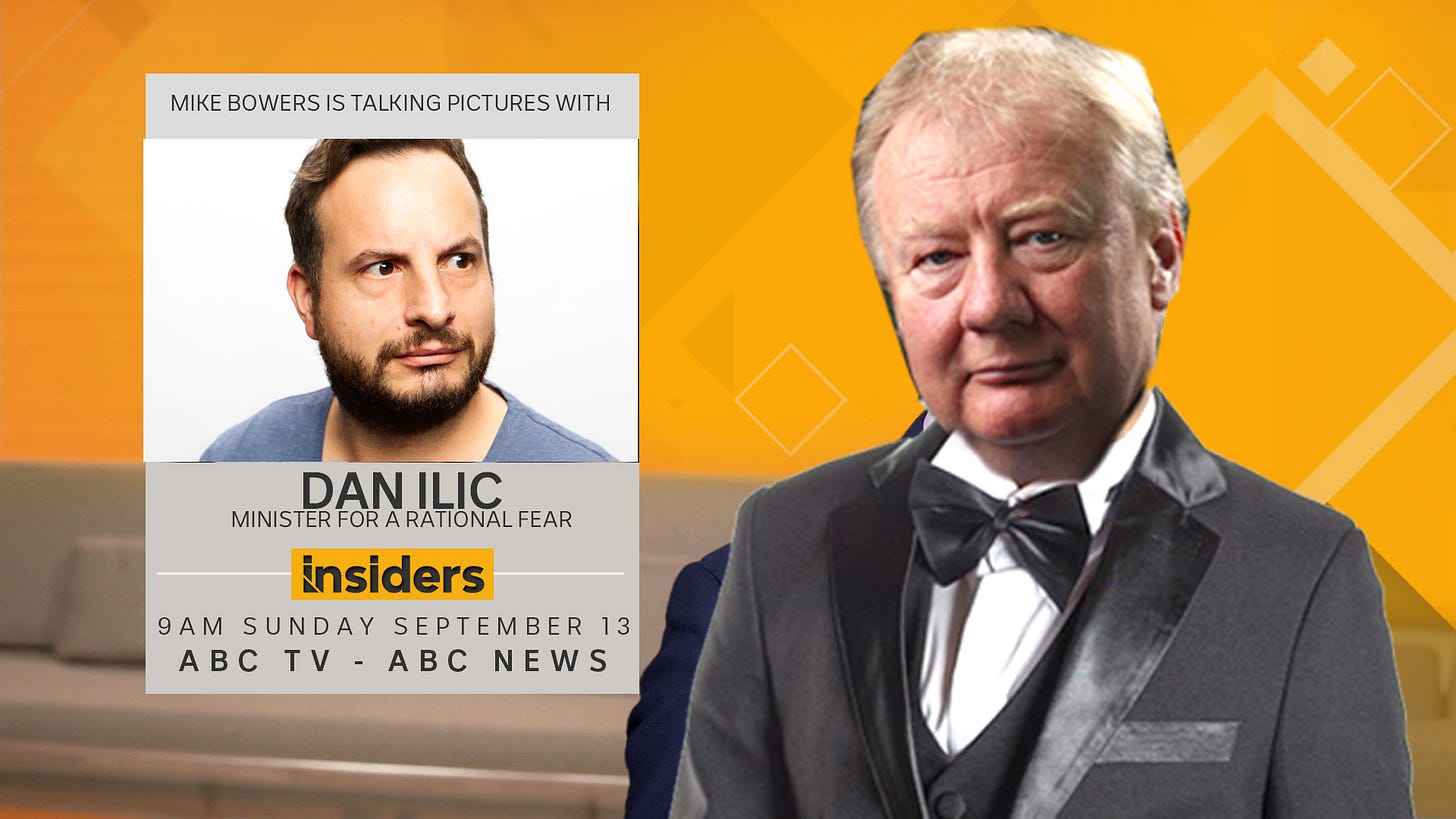 Patreon:
⬛⬛⬛⬛⬛⬛⬛⬜⬜⬜⬜ 65.2%
If you enjoy the podcast chip in with Patreon. We're at about 65.2% of covering the costs of making the show each week. Every little bit helps. You get to watch the live recording of the show on Thursday nights at 8pm, and access to the Discord community, it's kind of like a chat room where we bounce ideas around for the writing of the show throughout the week.
Another way to support A Rational Fear is to offset the carbon emissions from your car with Go Neutral. For every $90 sticker Go Neutral will buy 3.5 tonnes of carbon offsets which is about the average yearly emissions for a car, and $5 of that comes to us. I registered my car last week and bought a Go Neutral sticker. Get yours with this special A Rational Fear link here: http://bitly.com/GoNeutral
Greatest Moral Podcast of Our Generation:
The first GMPOOG is coming on Monday. Long-form conversations with climate leaders from around the world. The first one is with former Prime Minister Kevin Rudd. It is fascinating. Kevin was in good form. We spoke about about climate policies past and future, and Kevy did plenty of sledging towards Rupert Murdoch and others.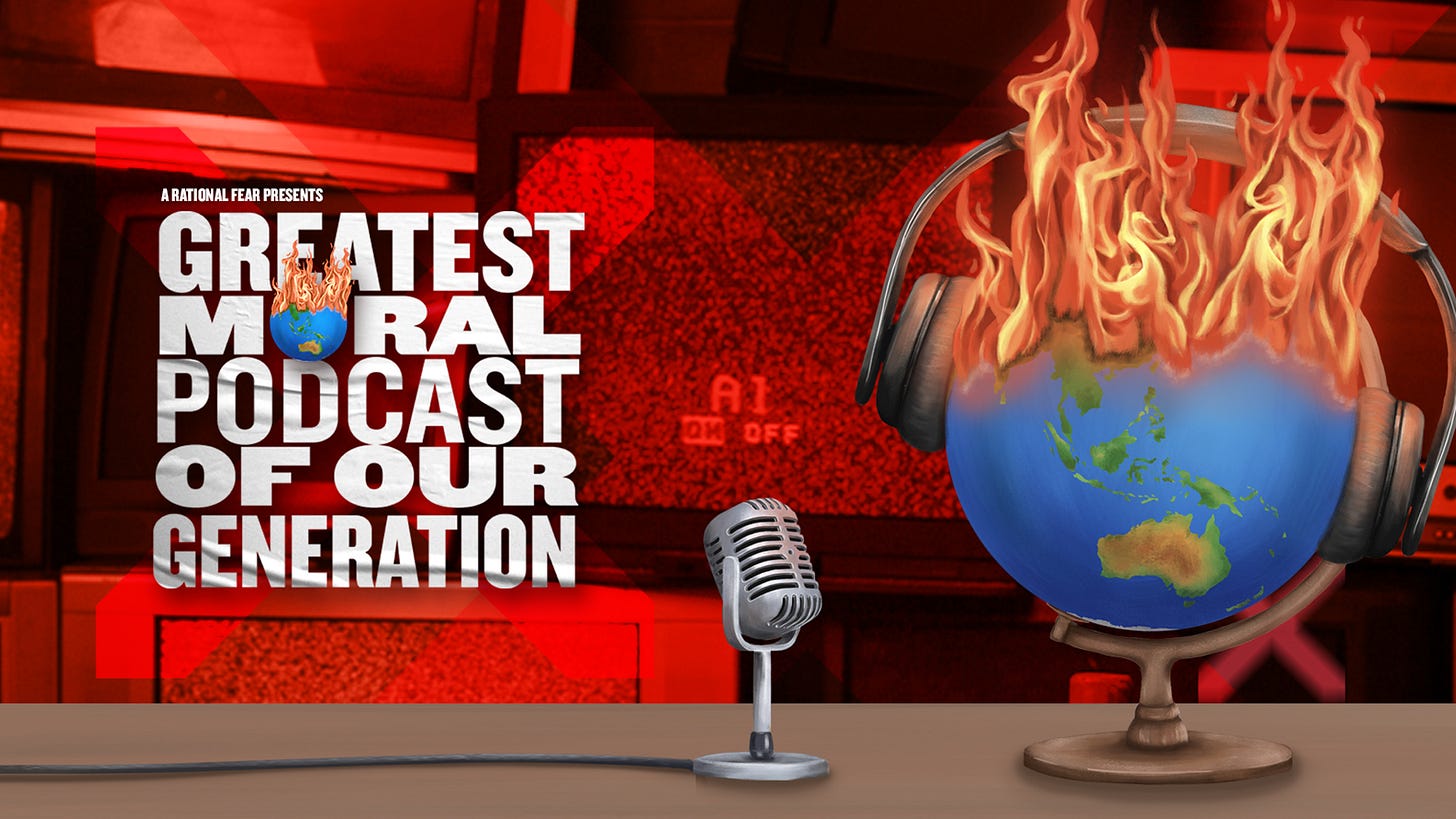 Thanks:
Big thanks to The Bertha Foundation and our Patreon Supporters and  to post producer Jacob Round.
Contributors to this episode include: Gary Bradbury, Reid Parker, Kate Holdsworth, David Bloustien, Denver Golf Club  Heath Franklin and Harrison Engstrom.
See you next week,
Cheers
Dan Ilic