Discover more from A Rational Fear
Laughing in the face of fear since 2012. 🏆🏆🏆 Best Comedy Podcast 2020,2021 &2022 - Australian Podcast Awards Also home to Jan Fran Has Issues - 2022 Election Podcast 🗳️
Over 5,000 subscribers
PM Clarifies: Vaccine Will Be 100% Voluntary Mandatory
"I don't know how clearer I can be…you will be required to do it if you want to do it."
NEW PODCAST OUT NOW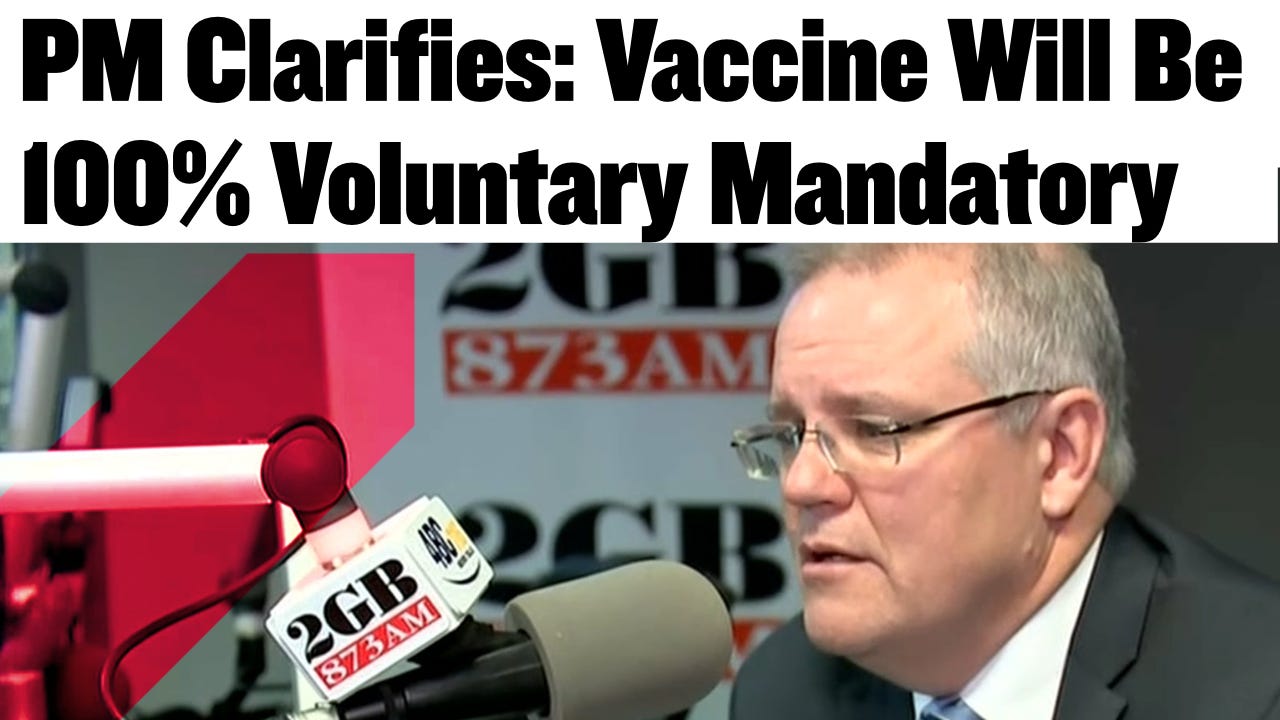 G'day Fearmongers —
Dan Ilic here with a new A Rational Fear podcast, fresh from the AstraZeneca podcast labs to your device.
On the podcast this week: Just The Gist's Rosie Waterland. Author, thought leader and trouble maker Jamila Rizvi. And climate campaigner and fellow Bertha Fellow Linh Do.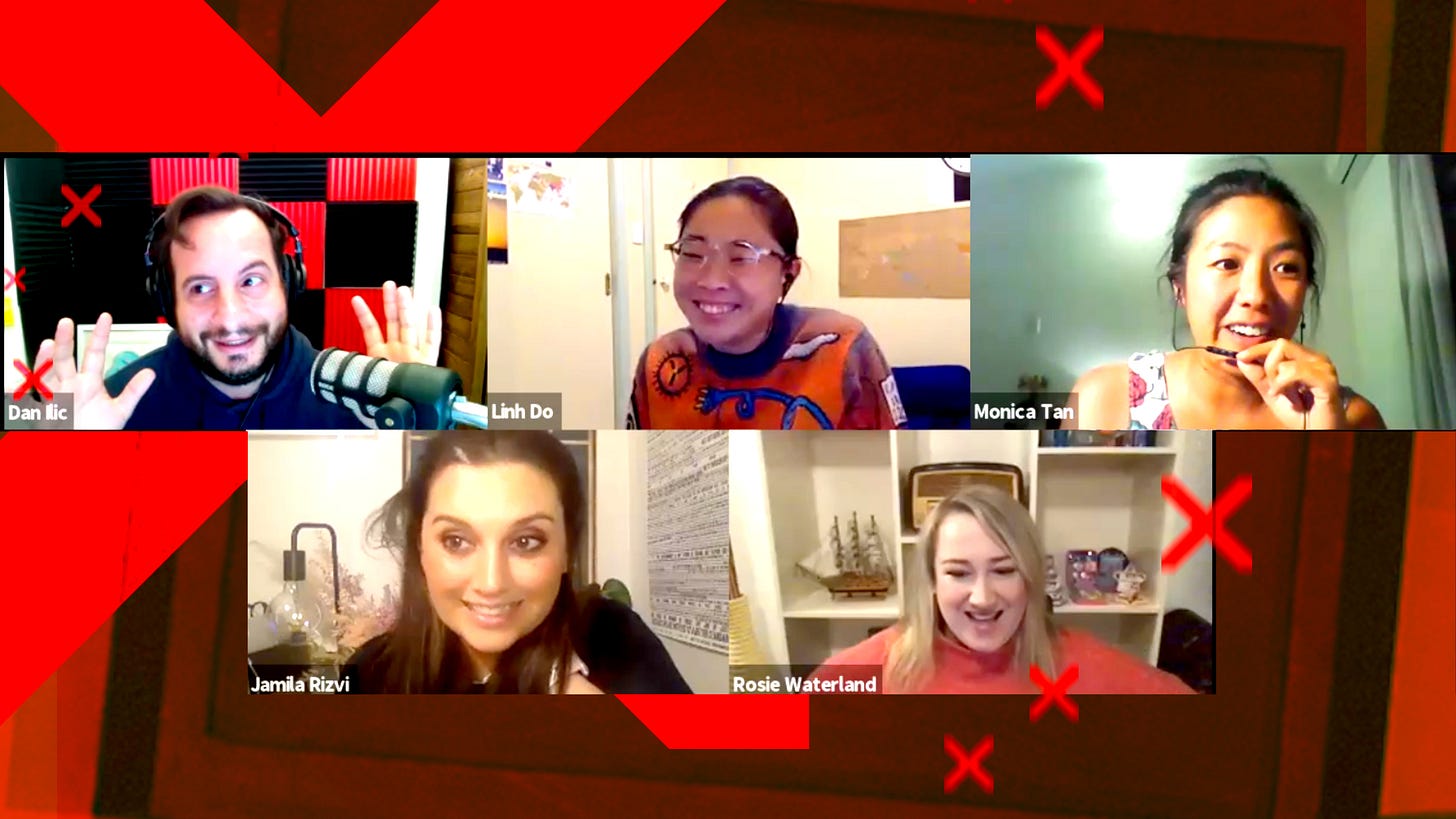 If you live in the NT, Happy Democracy Sausage day to you!
We talk with Monica Tan from Repower NT about how renewables has managed to get on the agenda of all three major parties in the top end of town in the Top End.
It's interesting to hear from Monica how this is purely a jobs play and nothing to do with climate change. It doesn't meant the politicians up there still aren't a bunch of cowboys running their own fiefdom. Perhaps the NT News says it best:
NEW MONTHLY PODCAST:
Linh Do and I are starting a new monthly podcast on the A Rational Fear feed. Long-form conversations with leaders in climate change from around Asia-Pacific. It's called: The Greatest Moral Podcast of Our Tim. So naturally the first conversation will be with former Prime Minister Kevin Rudd.
⬛⬛⬛⬛⬛⬛⬛⬛⬛⬛⬜⬜⬜⬜⬜⬜⬜⬜⬜⬜⬜ 49%
It costs a bit of money to make each episode of A Rational Fear — so far we're at about 49% of the costs of running it. If we get to 100% I'll be able to start paying Lewis some money, or put it towards buying a coal mine in Queensland . If you enjoy our podcast, funny emails and important climate change conversations chip in here like a good sovereign citizen.
THANKS
Thanks to Rode, Jacob Round, Rupert Degas, and the Bertha Foundation
Next week on the pod we'll have, James Colley & Alice Fraser!
Cheers big ears,
Dan Ilic.
Satarista.

FOLLOW A RATIONAL FEAR ON SOCIAL MEDIA