Oils aint oils
Jan Fran, Cathy Wilcox, Steve Keen, Prue Blake, Lewis Hobba, Dan Ilic
NEW PODCAST OUT NOW



PATREON:


████░░░░░░░░░ 32%
Thanks to our new Patreon subscribers Jasper Tree, Bec Dunn and also the number one Patron Ash McGrath. When you subscribe, you not only help us cover the podcast costs, you can now watch the live stream of the podcast, as we record it, with all the bloopers as they happen. We're at the 1/3 way mark to paying off the show each week, so if you enjoy A Rational Fear and our unique brand of investigative humorism, please chip in to help keep us going. Also if you're a potential sponsor, we'd love to hear from you — Dan Ilic
ON THIS WEEK'S POD: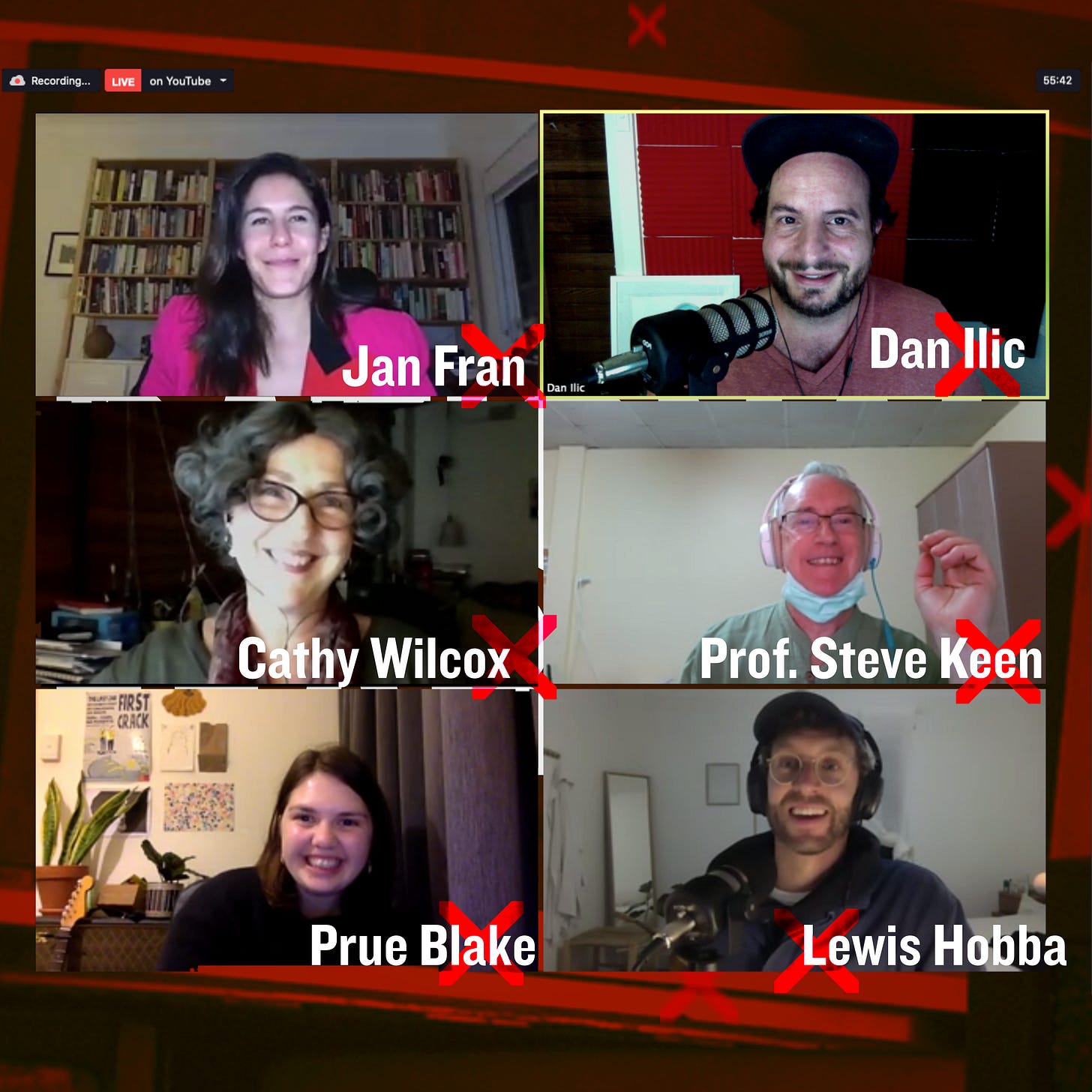 FEARMONGERS:
and Dan Ilic
INTERVIEW:
Maverick economist Professor Steve Keen talks through the alternative thinking around how Coronavirus monetary policy may play out in the long run for global financial markets.
STAND UP:
Pru Blake brings us a twisted tale dating in the world of coronavirus.
THANKS TO:
Rupert Degas on the sponsor read, and Jacob Round for doing the dishes.