Journalism is dead! Long live journalism!
Comedy can save us.
CLICK ON YOUR FAVOURITE PLAYER TO LISTEN TO THE LATEST EPISODE:



We saved journalism —
Recorded live, in front of a massive SOLD OUT crowd at Giant Dwarf ,some of Australia's best known journalists and a couple of Australia's least known comedians discuss the recent government crackdown on press freedom in Australia.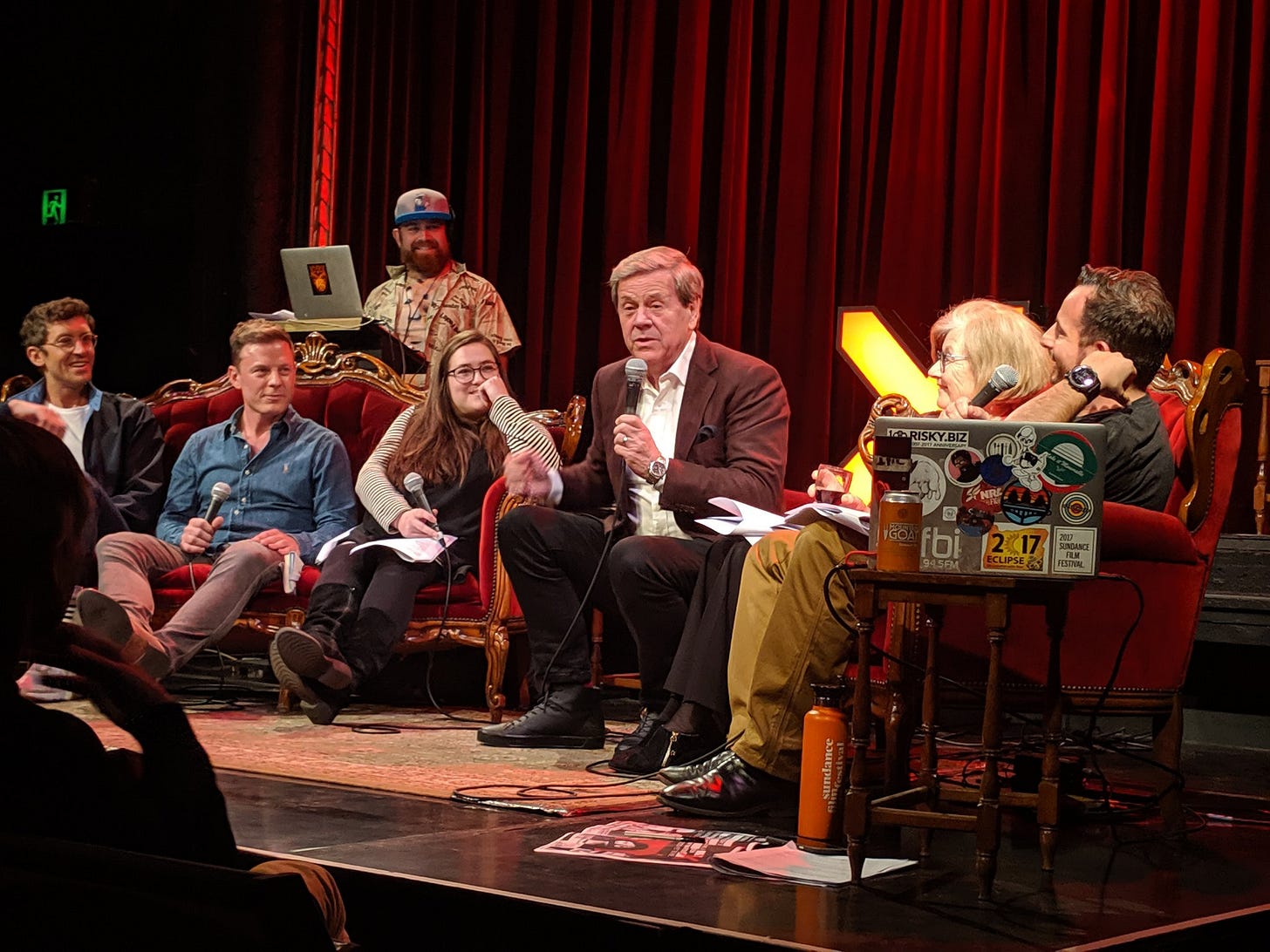 Hear what happened to Ray Martin's interview with a high level CIA contact. Kate McClymont sends a death threat to bikie gangs. Ben Fordham gets his house AFP raid-ready and hides his embarrassing things. Alice Workman tell us what Peter Dutton really thinks about the potato comparisons. Dan Ilic (me) breached the espionage act live on stage. Lewis Hobba tells us why Seachange is good for democracy, and Greta Lee Jackson from the Australian Federal Police shuts the show down in breach of telling bad facts about the government.
One important takeaway from this episode is that despite the attacks on newsrooms from the Government, journalists are more determined than ever to hold the government to account than ever before — and Kate McClymont self-identifies as a witch.
Hope you enjoy the podcast — we had a great time. Please share it with a friend, and give us a review on iTunes. The more stars the better.

See you in Canberra!
Dan
Thanks to: DJ Dylan Behan, Greta Lee Jackson, Alison Piotrowski, Sandra Sully, Network Ten, Killian David, David Bloustien, James Colley, Kate Holdsworth, Marcel Bracks, FBi Radio, Giant Dwarf, the MEAA, the Walkleys, Sleeping Giant, and GetUp!