Discover more from A Rational Fear
Laughing in the face of fear since 2012. 🏆🏆🏆 Best Comedy Podcast 2020,2021 &2022 - Australian Podcast Awards Also home to Jan Fran Has Issues - 2022 Election Podcast 🗳️
Over 5,000 subscribers
Jim's Eugenics & Trump's Swan.
The boss of Jim's mowing has bigger problems than COVID19



🎧 TODAY'S POD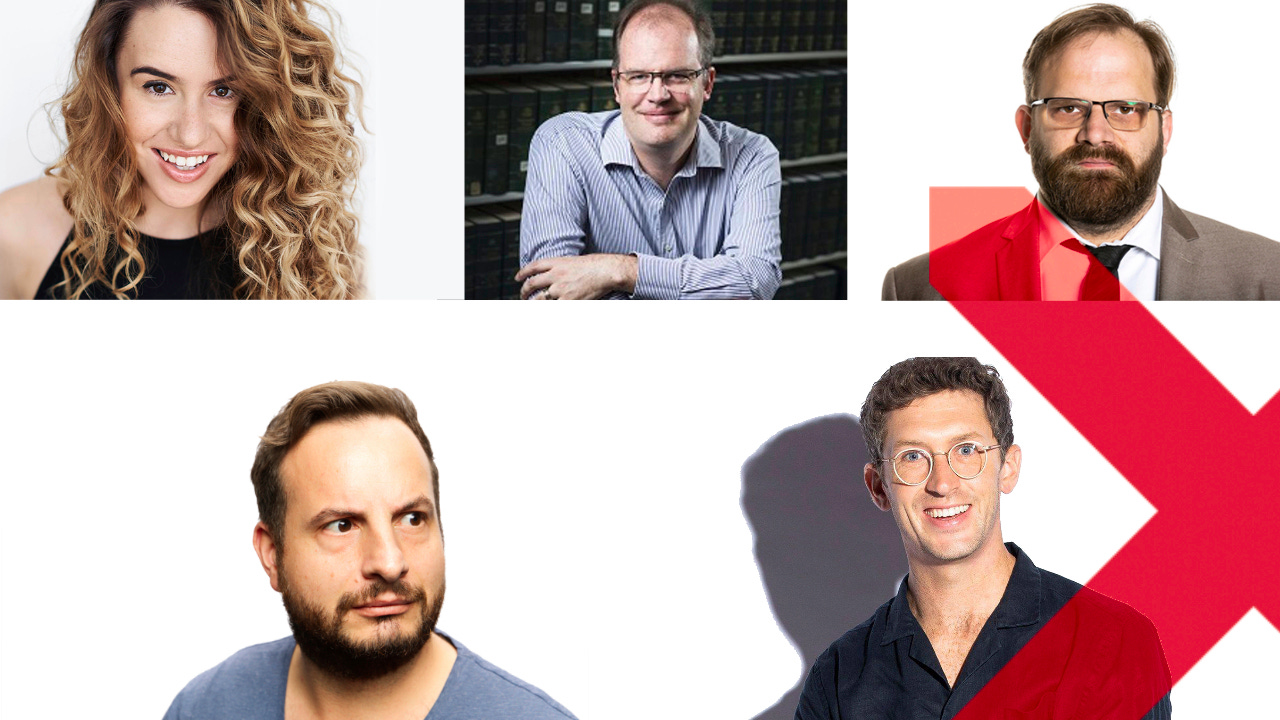 G'day Fearmonger,

Dan Ilic here with this week's A Rational Fear podcast polished up for your ears. Lewis and I are joined on the pod by Michelle Brasier (Mad As Hell) Greg Larsen (The Grub Podcast) as well as Dr. Matthew Rimmer from QUT's law school.
We celebrate Climate Case Ireland. They took their government to court in 2017 over their weak greenhouse gas emissions targets and won! If we did that in Australia, would we be stoned with lumps of coal or is the law a path to positive change?
We unload on Jim's Mowing boss, Daniel Penman for offering to pay for his franchisees COVID19 fines, and a whole trailer full of other dodgy things he believes.
And we marinate in a Jonathan Swan love-in. You may have seen clips in your feeds of the Australian journalist interviewing Trump in a way we haven't seen before — by asking questions.

You can see the full 37min interview here. The whole piece is incredibly entertaining, (if you're a masochist.)
The interview spawned a million memes — here's a few of the best ones:
Which Jonathan Swan are you today?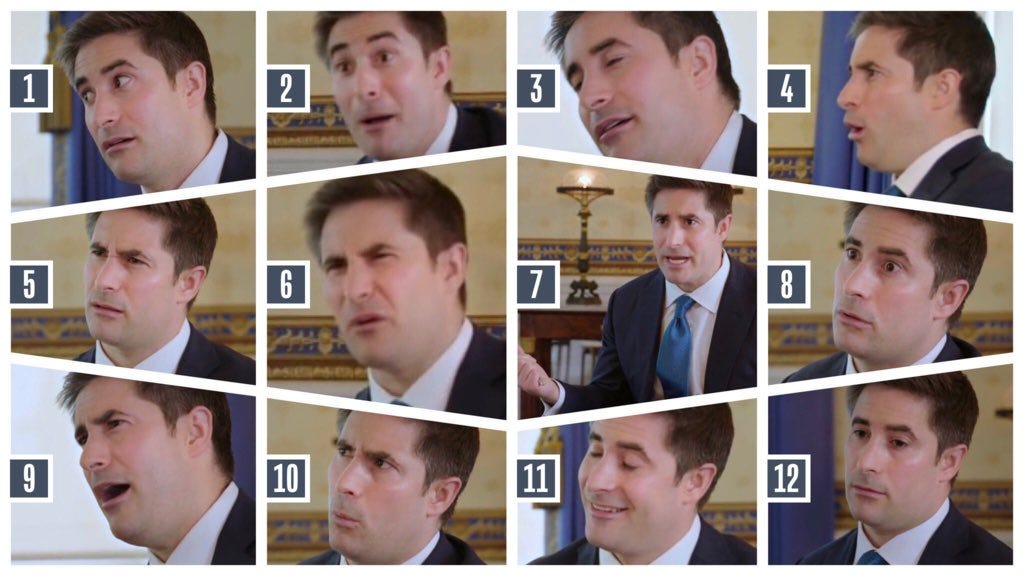 A meme template is born:
Wikipedia was updated: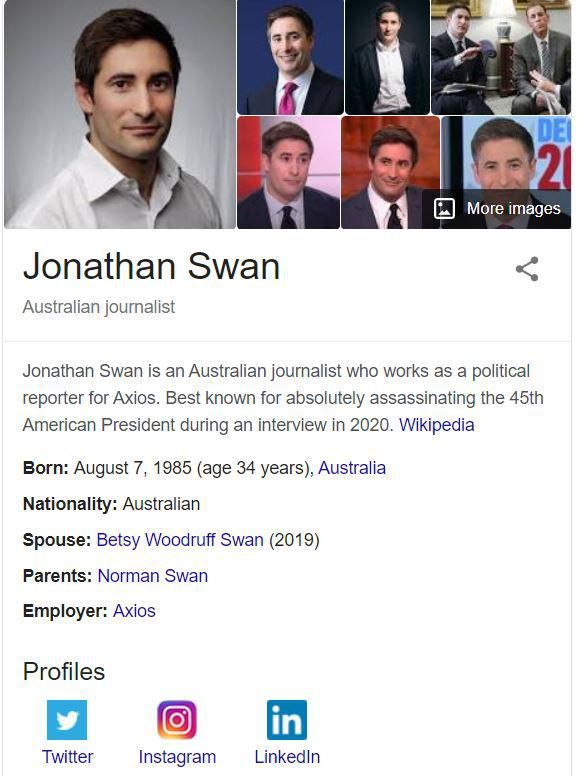 Obligatory simpsons mash up: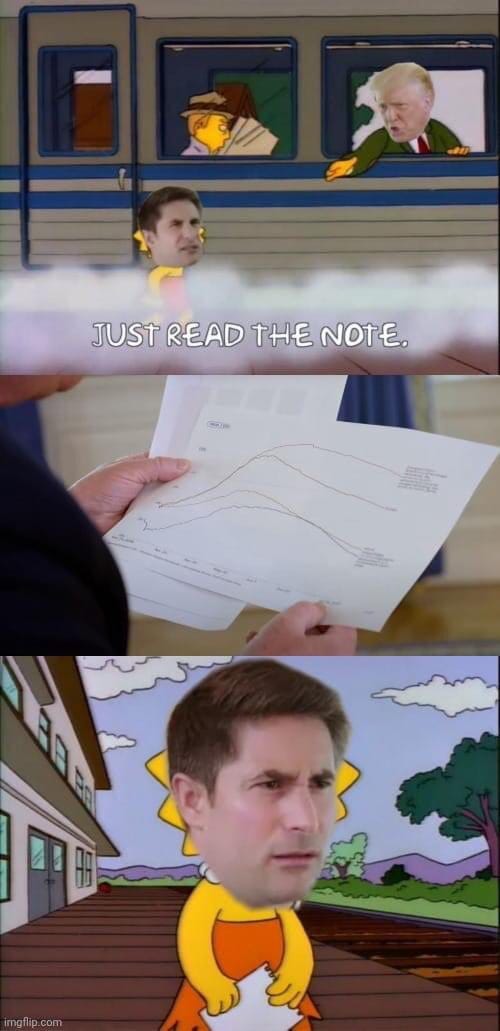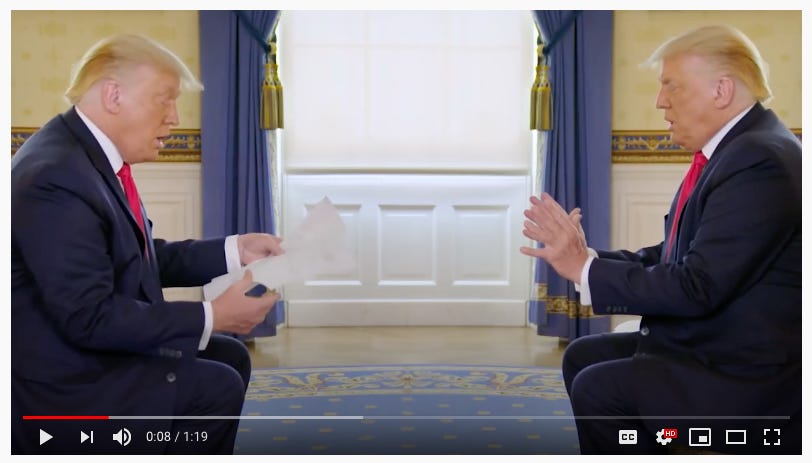 SPONSOR MESSAGE: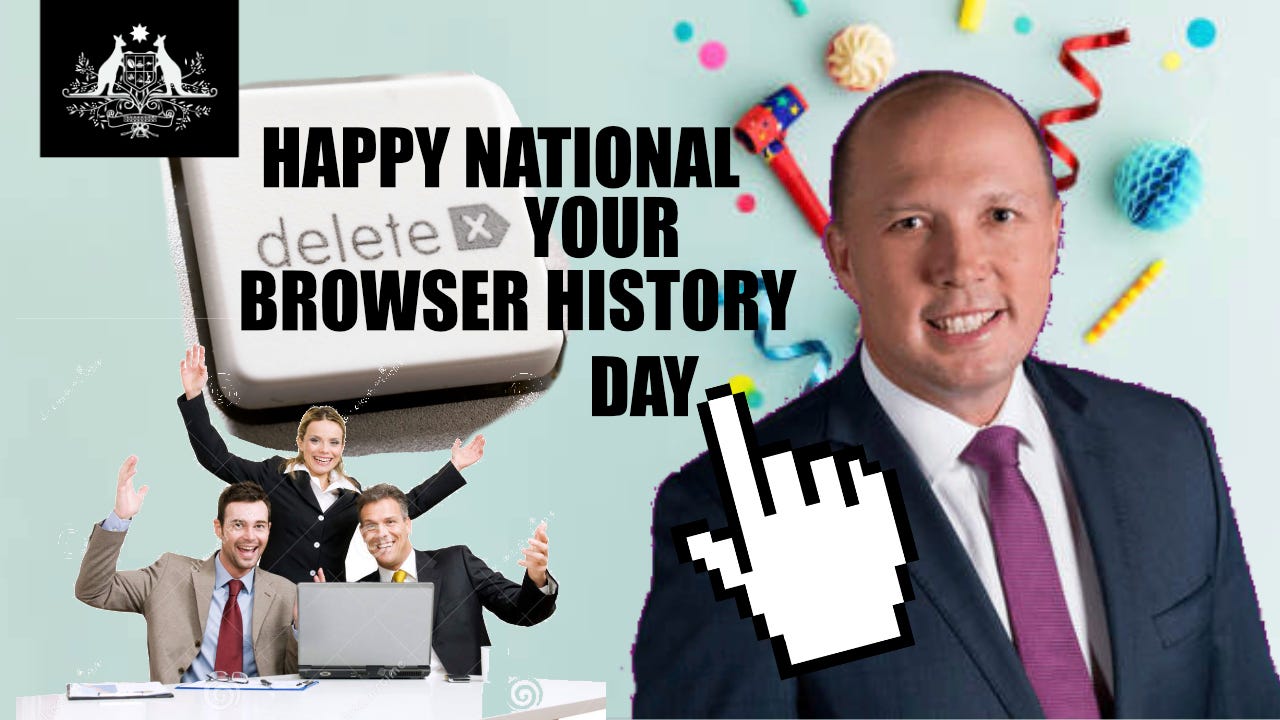 🌏 ONE LAST CLIMATE THING:
CARBON CAPTURE AND STORAGE IS VAPORWARE.
50% of the world's Carbon Capture Storage projects attached to Coal projects has fallen over because oil prices are too cheap to make it viable. (Axios)
You may hear Liberal politicians like Angus Taylor and the Queensland Nationals talk up CCS technology as a way to simultaneously dig up and burn coal but eliminate carbon dioxide — there are only two working prototypes attached to coal operations in the world.

Carbon Capture and Storage is a lie to keep the carbon barons cigars lit and Matt Canavan digging holes in his farmer's paddocks on the promise of vaporware.
THANKS:
Big thanks to Jacob Round for editing the Podcast and thank you to Patreon subscribers who help pay for Jacob and hosting.

This podcast and newsletter is supported in part by The Bertha Foundation.
If you can, donate $20 to the Lebanese Red Cross.
See you in your inbox next week for a laugh at some more terrible news.
Dan Ilic