Discover more from A Rational Fear
Laughing in the face of fear since 2012. 🏆🏆🏆 Best Comedy Podcast 2020,2021 &2022 - Australian Podcast Awards Also home to Jan Fran Has Issues - 2022 Election Podcast 🗳️
Over 5,000 subscribers
It's been a hard week, and I'm not a bigot.
#EngadineMaccas
PODCAST LINKS:




💩 IN CASE YOU MISSED IT…
The greatest meme in #AusVotes2019 deserved to be commemorated forever. So we did. On Friday afternoon, A Rational Fear journeyed to Engadine Maccas and placed a plaque to commemorate the most important meme that dared rear its head: The explosion in Scott Morrison's pants after the 1997 Super League Grand Final. Lest we forget now. As Prime Minister Scomo Says: "If you have a go, you get a go, and if you get a go, you've got to go, and when you've got to go, you've got to go."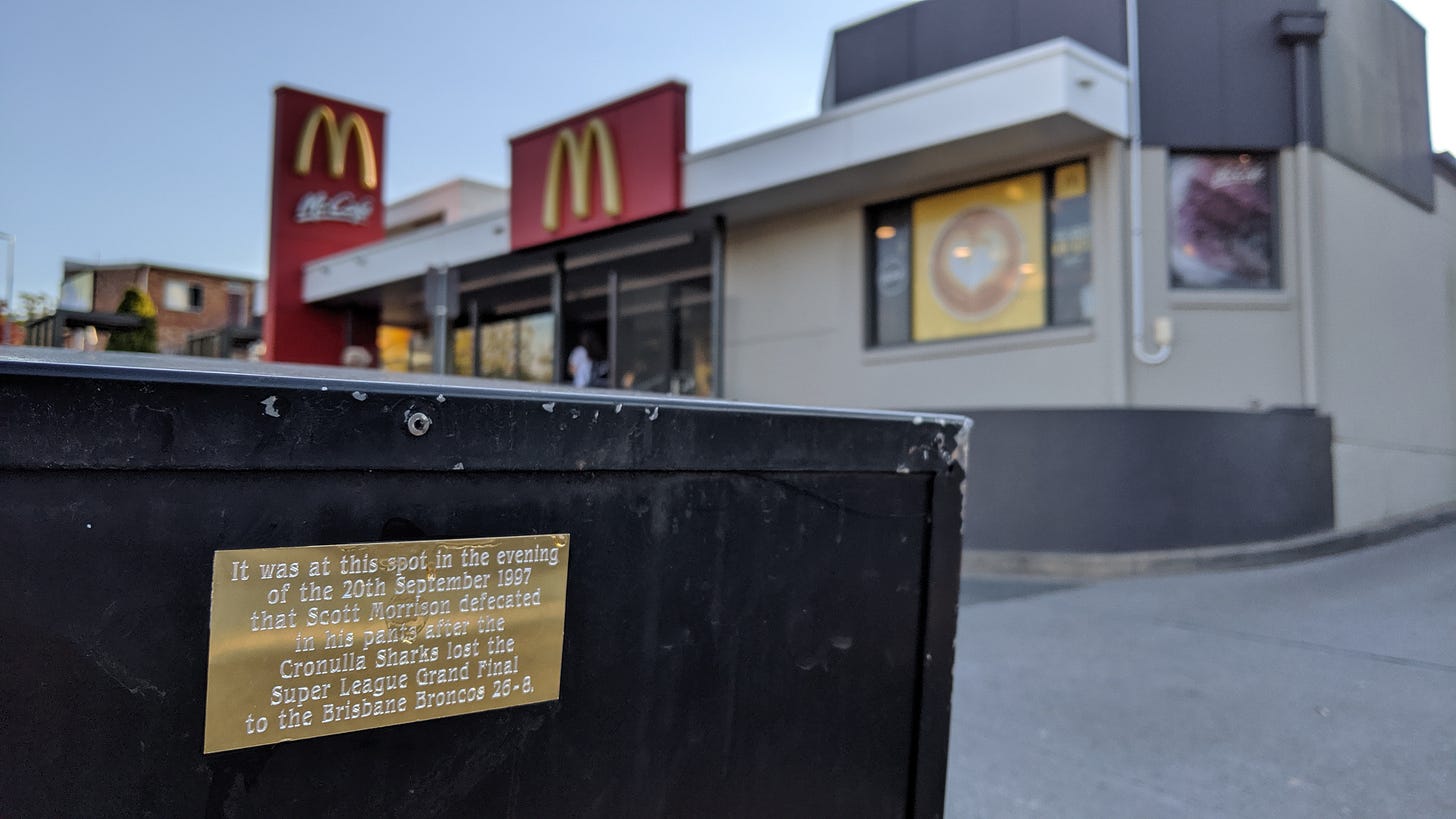 🎟️ UNPAID PROMOTION: BRISBANE LIVE SHOW.
We have a massive live show coming up in a couple of weeks in Brisbane for Climate Week. We're at the Powerhouse, and we're bringing some of the BEST comedians in Australia to solve the climate crisis. GET YOUR TICKETS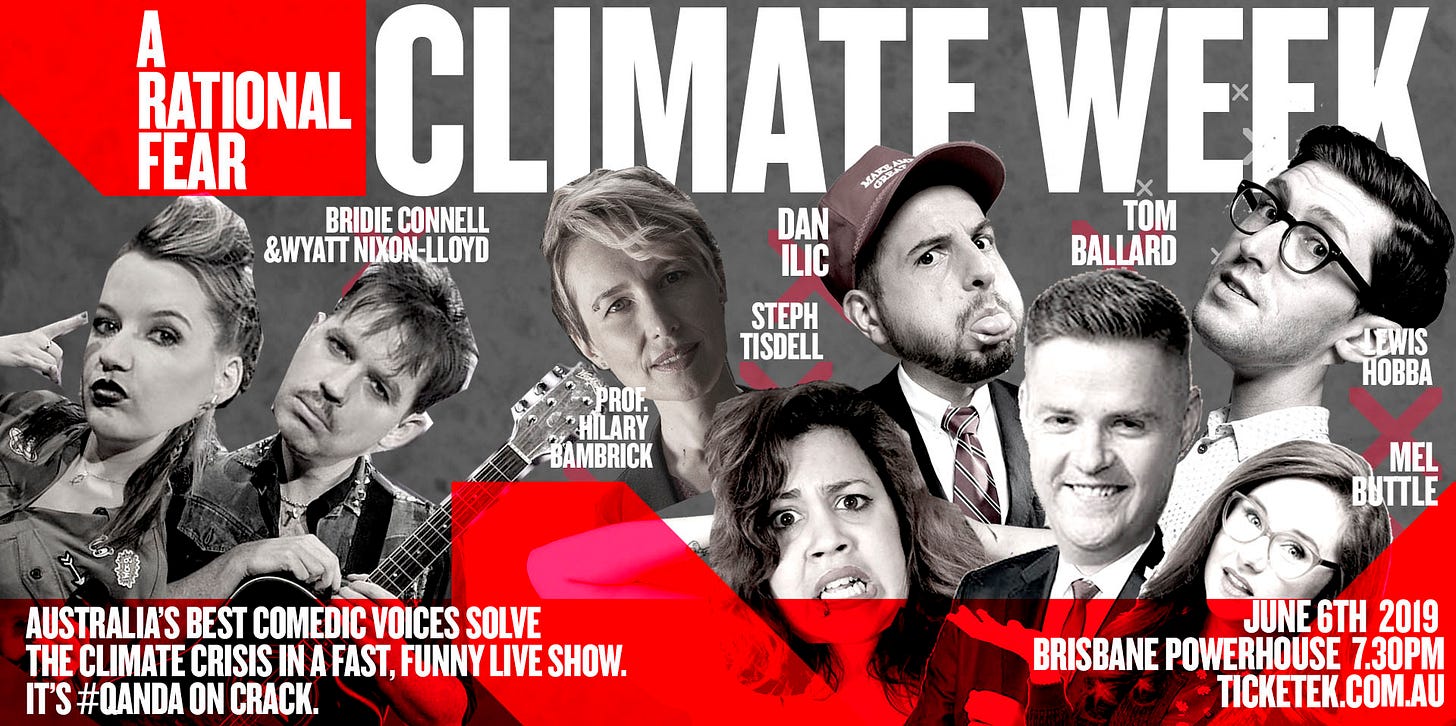 📺 DAN AND HIS MUM ON 7.30:
If you've been to A Rational Fear live you may have seen my Mum, who comes often. Anyway she and I were on 7.30 last night. Her first time on the telly! Watch this if you want to see someone lovingly rip into me.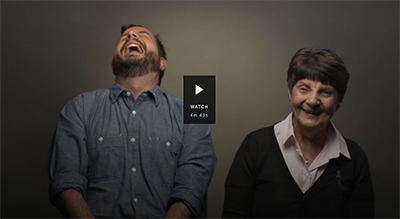 THIS WEEK'S PODCAST:

This is your post-election come-down episode of A Rational Fear.
Dan Ilic  and Lewis Hobba this week are joined by guest fearmongers, two part-lawyer part-comedians James Pender (Countdown to Glory) and Bec Melrose (Tonightly).
We rip into The Bish Boot, throw polls out the window, and rip apart post election Liberal spin. ALSO Alan Jones goes on a gloating spree. All approved by Dan's Mum.
00:00 Plugs
01:12 Show Start
02:05 Intros
04:48 Hang on A Sec - The Bish Boot
14:15 Lamenting the polls
15:30 Social media sentiment analysis.
19:35 I'm Young, I voted Liberal and I'm not a Bigot.
24:49 Alan Jones gloating
27:58 End
A Rational Fear is recorded at FBi Radio on the land of the Gadigal of the Eora Nation. This episode is edited by Jacob Round.
Dan xoxo