Isolation Nation.
We have a moat and we're not afraid to use it.
NEW PODCAST OUT NOW: Click your favourite player to listen or add the 

RSS Feed to your player of choice:




Hello Fearmongers,
This week on the podcast we fired up Google Hangouts and waded deep into the COVID-19 petri dish. We have a fresh new podcast for your sanitised ears with 2019 Eureka Prize winner, Dr. Darren Saunders, comedian Rose Piper, muckraking digital video editor DJ Dylabolical, raconteur Lewis Hobba and me Dan Ilic. Plus, comedian Bec Melrose performs her favourite 5 minutes from her (cancelled) Melbourne Comedy Festival Show.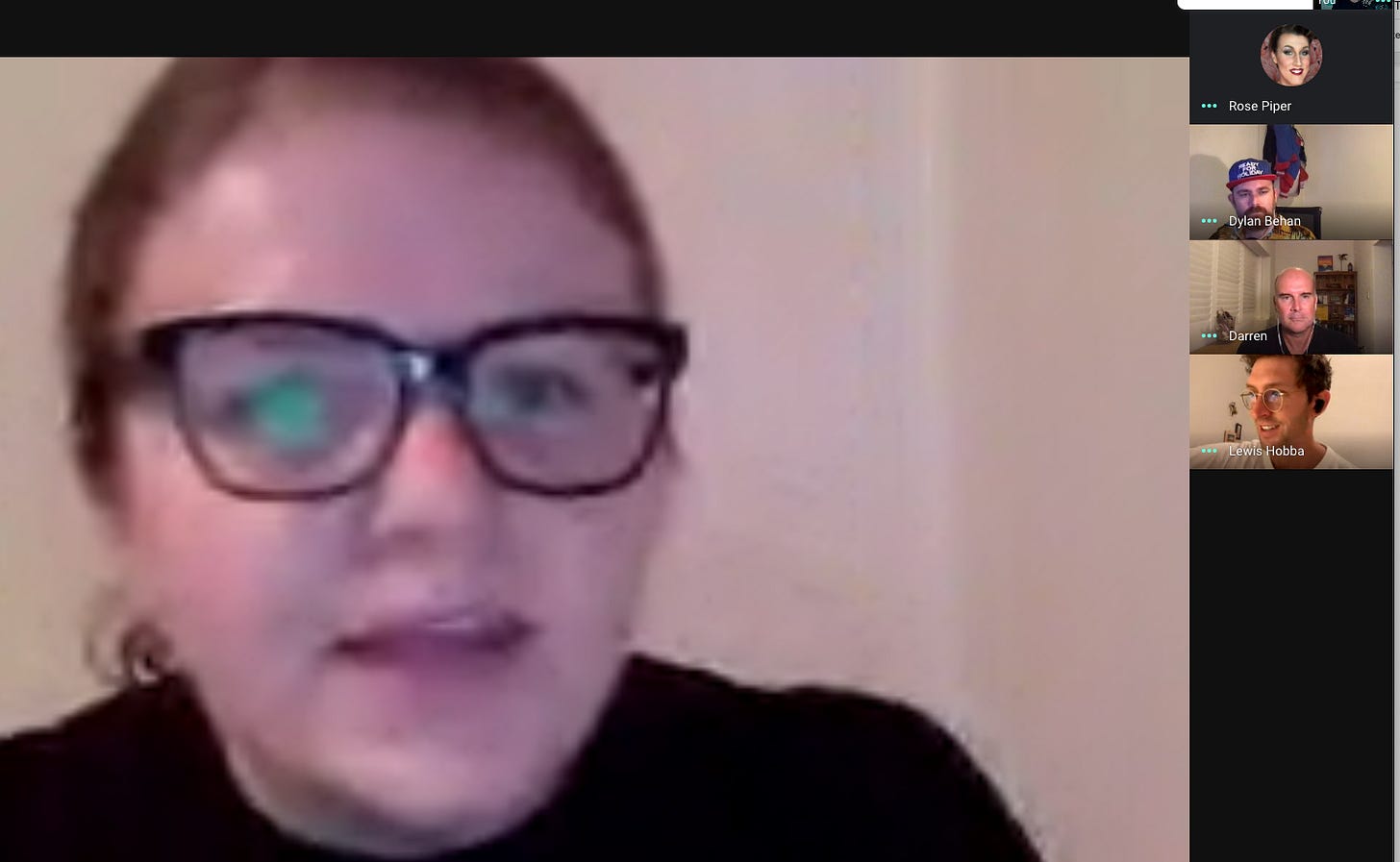 PATREON (go on, you can chuck in $3):
So far Patreon only covers 6.25% of the cost of making A Rational Fear — if you enjoy our videos and the podcast chip in here.
And since our Melbourne International Comedy Festival has been cancelled, perhaps pop your ticket refund money into our Patreon. This week we've doubled our Patreon subscribers! Thank you especially to Lewis' Mum who became a Scaremonger level patron. When you become a Patreon subscriber you get extended interviews, longer sketches, and even a video of the podcast.

THANKS TO:
Jacob Round for the edit and mixing this mash of sound, Rupert Degas for his incredible Tony Blair, Donald Trump and Morgan Freeman, and please give to FBi Radio for keeping Sydney music, arts and culture alive.
Yours in fear,
Dan Ilic (sending air kisses from 1.5m)
(00:00) Preamble.
(01:40) Start.
(02:50) Introductions.
(04:27) Sponsor: Visit the 90's.
(06:22) The 3rd week of Coronarama.
(12:28) Dr. Darren Saunders gives some COVID19 answers.
(26:40) Alan Jones on the Coronavirus
(29:10) Bec Melrose does 5min of her cancelled MICF show.
(35:50) Wrap up
(36:47) News Fighters