Discover more from A Rational Fear
Laughing in the face of fear since 2012. 🏆🏆🏆 Best Comedy Podcast 2020,2021 &2022 - Australian Podcast Awards Also home to Jan Fran Has Issues - 2022 Election Podcast 🗳️
Over 5,000 subscribers
"Arts Recovery Package Was a Metaphor"
Scott Morrison explains his one-man show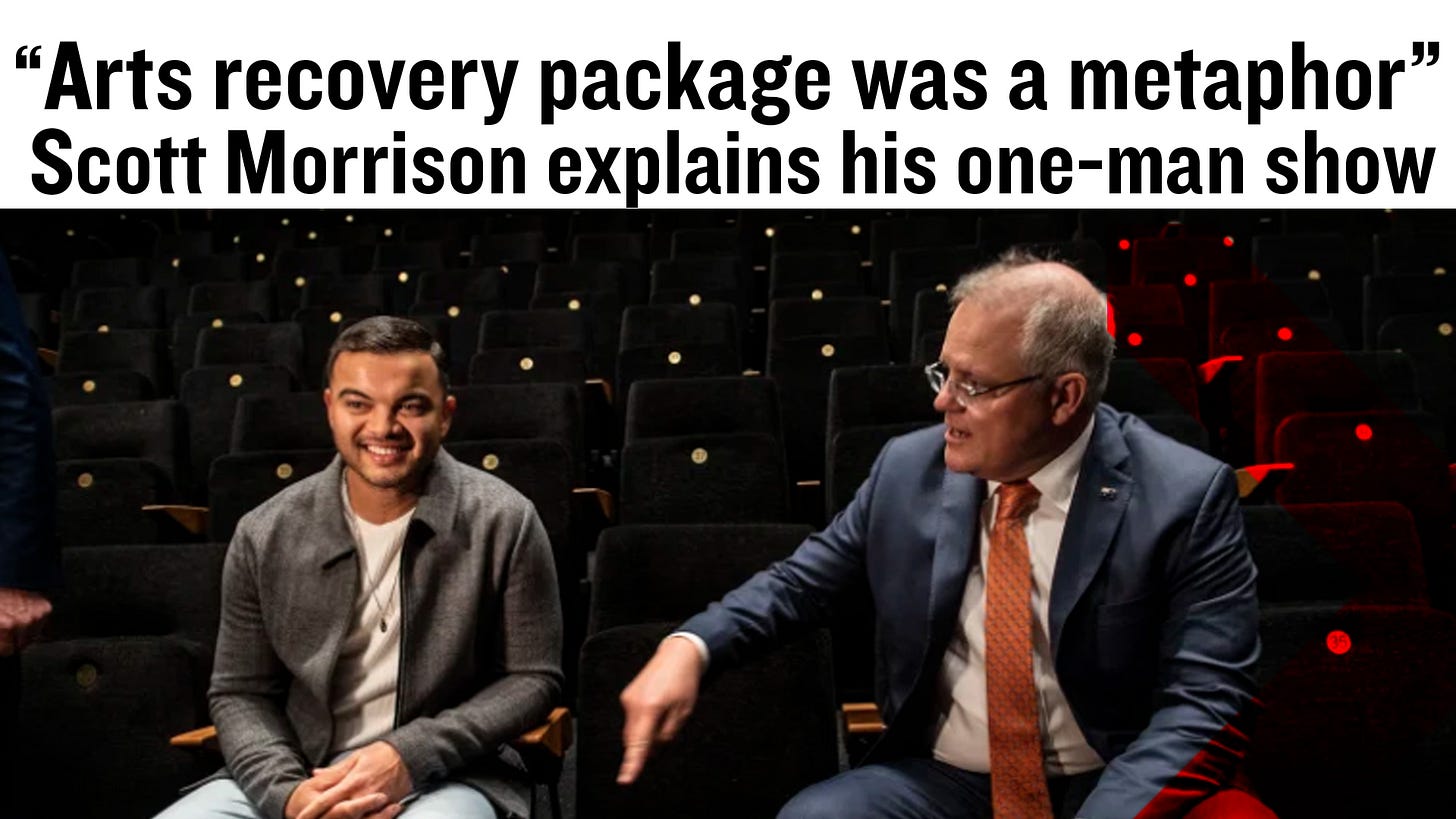 THIS WEEK'S A RATIONAL FEAR PODCAST:
The fear-mongers talk about Alan Jones suing SBS for defamation, Aus Post CEO's $12000 Cartier Watches, Chris Pratt being the worst Chris, and the New Zealand Election with freshly elected Greens MP Teanau Tuiono
Nina Oyama
Greta Lee-Jackson + Ted
Lewis Hobba
Dan Ilic
+ Teanau Tuiono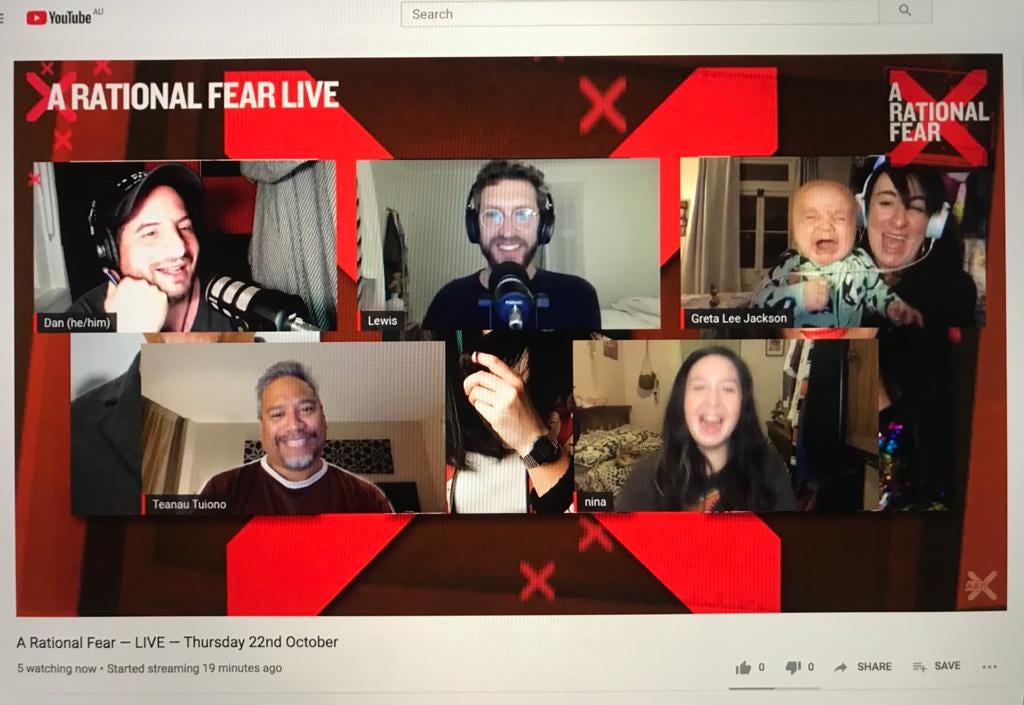 Thanks:Big thanks to The Bertha Foundation, our Patreon Supporters and RODE Mics. Jacob Round, and Maddie Palmer, Adam Boys, Killian David, Cam Williams
Go Neutral:
Another way to support A Rational Fear is to offset the carbon emissions from your car with Go Neutral. For every $90 sticker Go Neutral will buy 3.5 tonnes of carbon offsets which is about the average yearly emissions for a car, and $5 of that comes to us. I registered my car last week and bought a Go Neutral sticker. Get yours with this special A Rational Fear link here: http://bitly.com/GoNeutral
It costs a bit of money to make each episode of A Rational Fear — . If you enjoy our podcast, funny emails and important climate change conversations chip in here like a good sovereign citizen.
IN OTHER NEWS: